When you come to workout at Fitaholic, expect to find a dynamic, 45-minute instructor-led workout in a fun, high-energy environment!
Instructors will focus on form as they guide and support the class for a challenging and fun 45 minutes of fitness.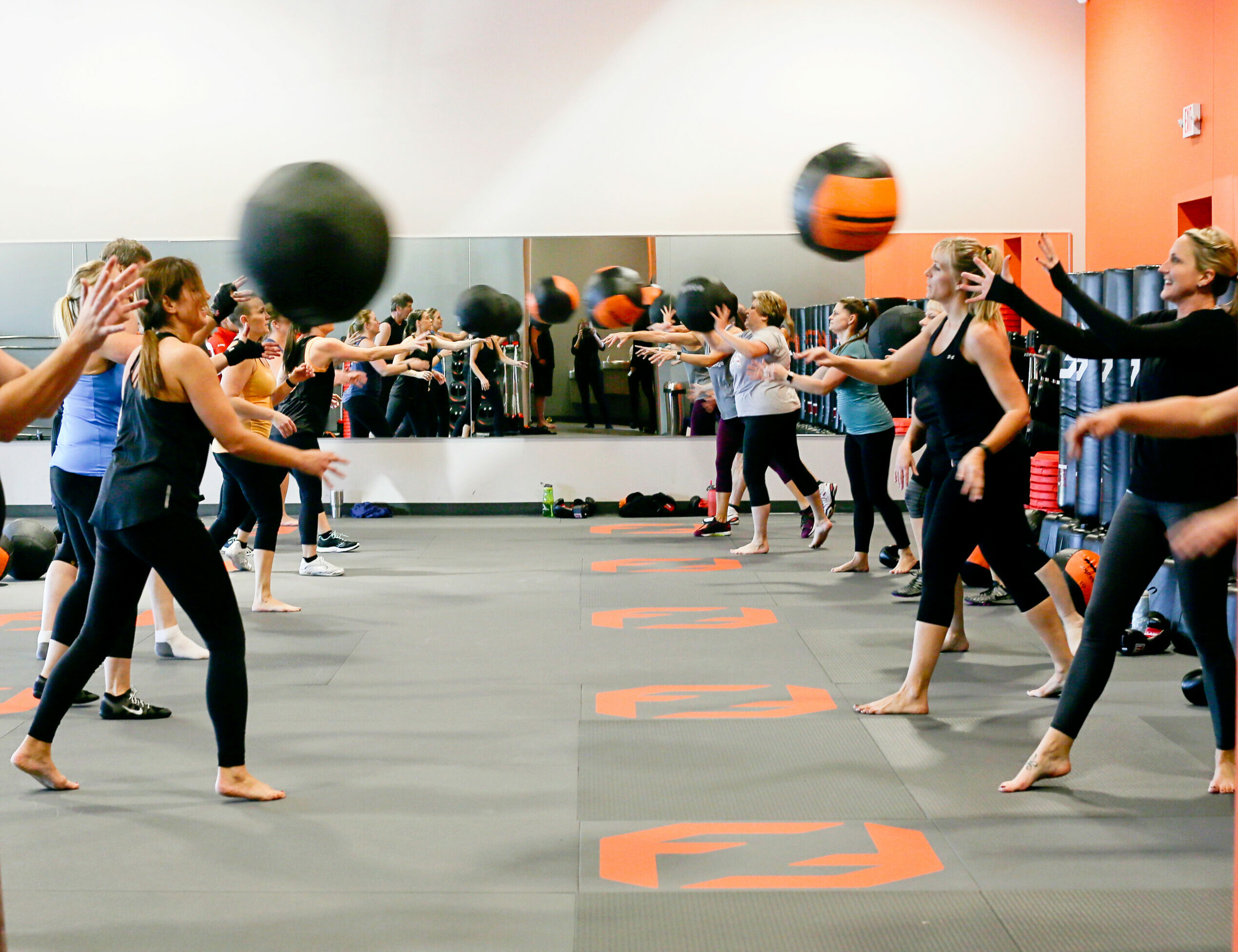 Show Up
Arrive 5-15 minutes before class starts. (10 minutes before class starts is ideal!) Find a spot for your belongings along the benches in the hallway and change into your gym shoes: no street shoes allowed! Then make your way to the mats, find the trainer and introduce yourself!
Set Up
Find a spot on the mat: they're easy to spot since they're marked with our FF logos!
The instructor will advise you on the equipment required for that particular class so you can grab what you need and have it at your spot and ready for the workout.
Warm Up
Each class includes an instructor-led 5-7 minute warm-up.
You might notice some members starting to warm up on their own before the instructor starts class – feel free to do some stretches with any extra time you have on the mat before class starts!
Listen Up
As class gets going, your instructor will explain that day's class format. This will give you the lay of the land for how your 45-minute workout will be structured and help you understand the general flow.
Demos for exercises will be shown throughout class as you move through different phases of the workout. So listen to those cues and instructions! And don't worry – if something isn't quite making sense to you, the instructor and the incredible community of members around you are there to help!
Go Time!
Time to work! You've got 45 minutes for YOU! Work hard and most importantly: have fun!
Clean Up (and Cool Down)
YOU DID IT! Time to wipe up that sweat and get your spot ready for the next person.
Frequently Asked Questions
Questions? Fill out the form below and we'll be in touch soon!